Chicago Cubs's posts - Finnish uPOST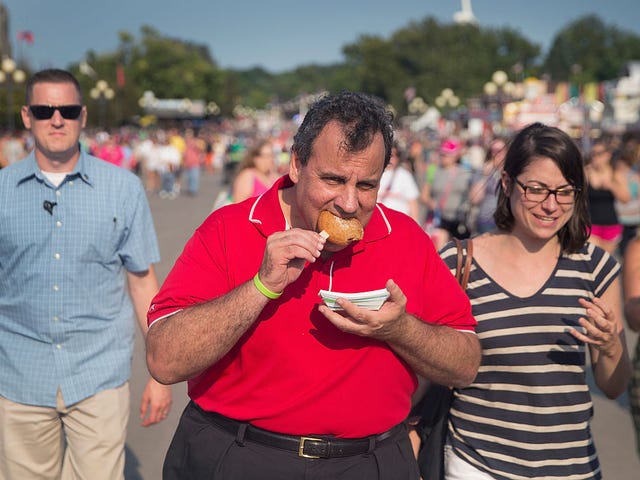 Sweep the Nachos: Chris Christie Couldn't Put His Food Down Before He Confronted Fan at Baseball Game
When New Jersey Gov. Chris Christie confronts you while holding nachos, you sweep the nachos! You can't, under any circumstances, hit the governor of New Jersey, especially when he has armed guards with him, but nothing says that you can't sweep the nachos when he gets all up in your face.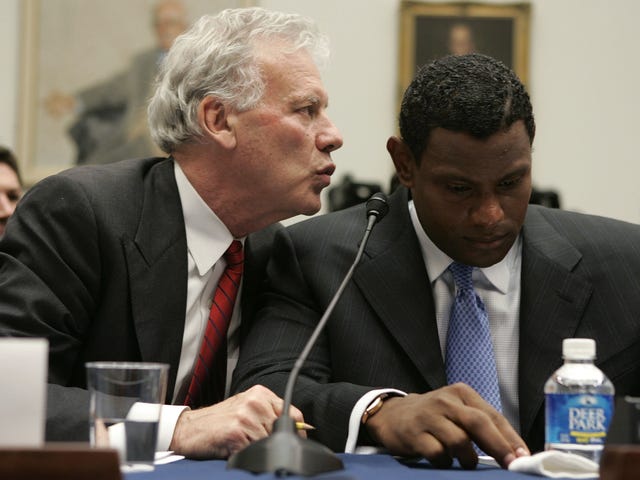 We Need to Talk About Sammy Sosa's Face
Former Chicago Cubs slugger Sammy Sosa did an interview recently, and I don't think anyone heard a word he said because Sosa now looks like a chewed eraser. I don't know what happened to him or who hurt Sosa, but the onetime Cubs great—minus the steroid-use allegations that followed him through the end of his…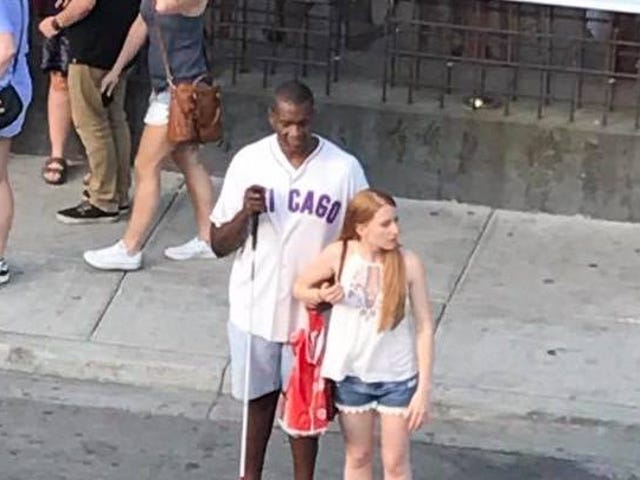 Photos of Woman Helping Blind Chicago Cubs Fan Hail a Cab Go Viral 
A random act of kindness in Chicago has gone viral after a stranger extended a helping hand to a blind Cubs fan over the weekend.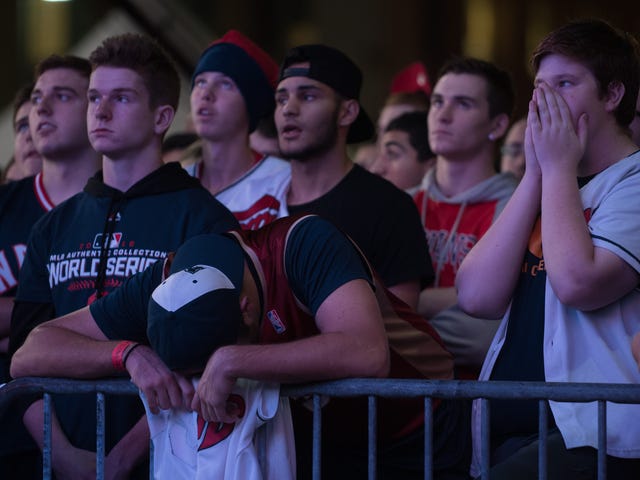 The Swing State Strikes Out: Cleveland Loses the World Series and Ohio Politics May Never Be the Same
The Cleveland Indians lost the World Series Wednesday to the Chicago Cubs, blowing a seemingly insurmountable 3-1 series lead. Even if you don't like baseball, the game was a classic. Game-saving home runs, questionable manager decisions, a "God Hates Cleveland"-inspired, momentum-killing rain delay and extra innings…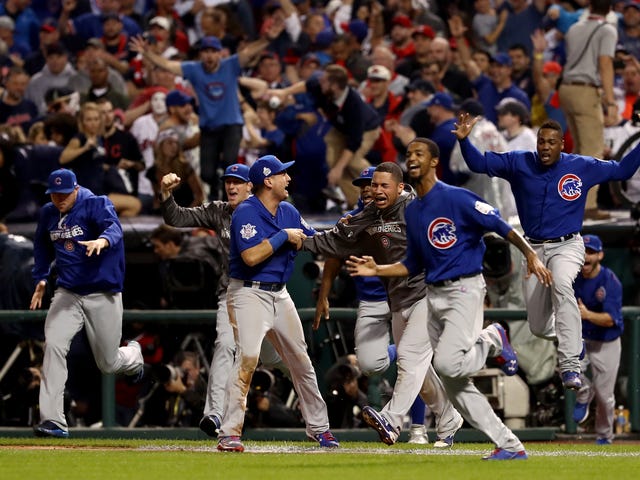 Chicago Cubs Break Curse, Win World Series in Strangest Game 7 Ever
It only took 108 years plus 10 action-packed innings and 4 hours and 45 heart-stopping minutes, which included a rain delay, for the Chicago Cubs to beat the Cleveland Indians in the World Series, breaking the longest professional-sports curse.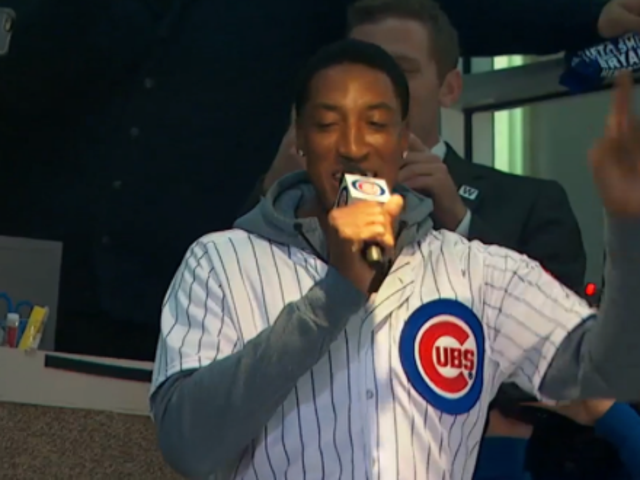 Watch NBA Great Scottie Pippen Butcher 'Take Me Out to the Ballgame'
NBA Hall of Famer Scottie Pippen is reported to be divorcing from his wife, Larsa, so now is probably not the best time to ask him to sing during the seventh-inning stretch, But it looks like the Chicago Cubs didn't get the message, as Pippen led the crowd through a butchered rendition of "Take Me Out to the Ballgame"…